Call of Duty: Modern Warfare 2
To celebrate the rerelease of Call of Duty: Modern Warfare 2, Burger King gave fans a once-in-a-lifetime chance enjoy food from the video game's Burger Town restaurant.

One Burger King restaurant in Long Beach, CA, was transformed into the game's fictional fast food joint for a day. Guests were served menu items inspired by the game and got to face off against professional gamers a day before it was released.


Social Teasers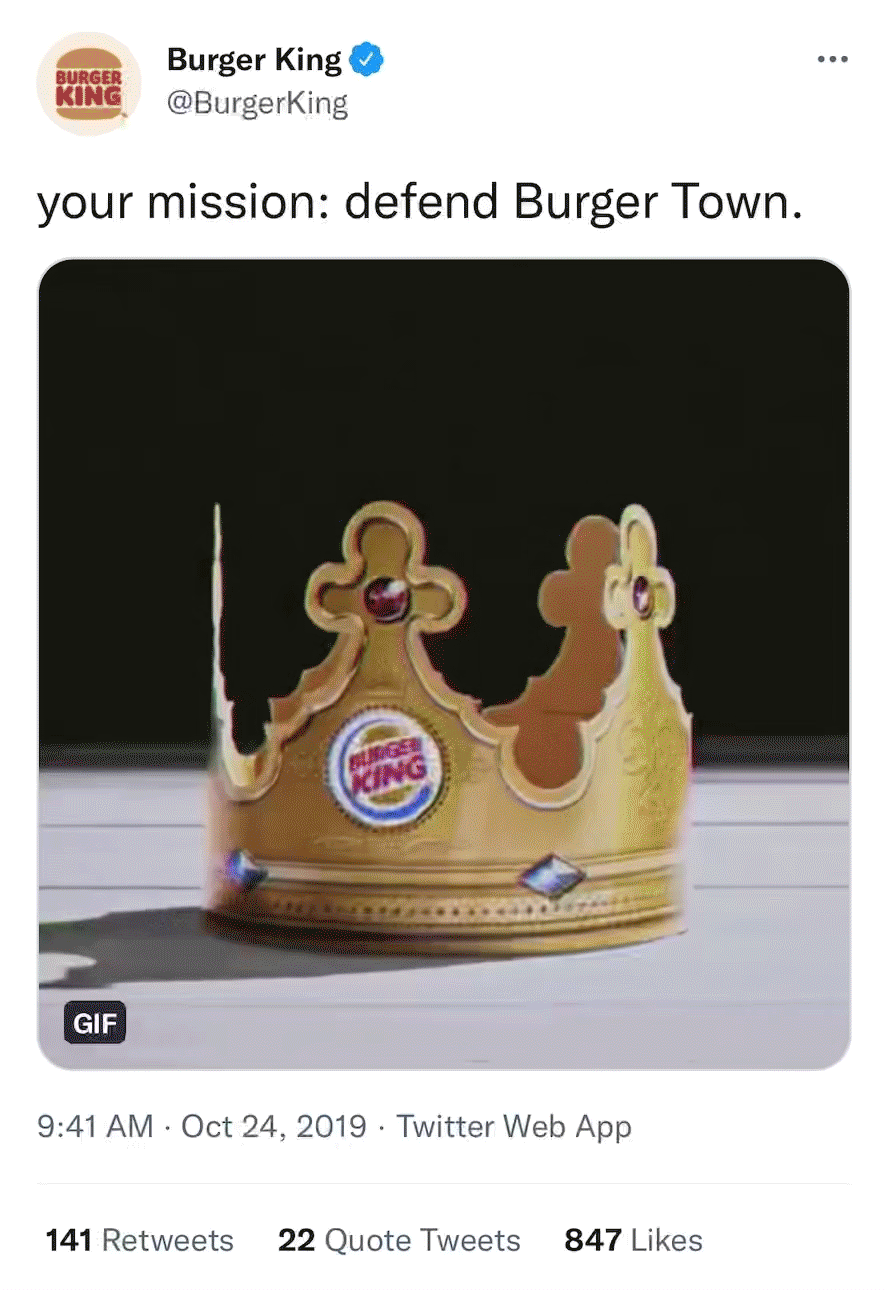 Burger Town Takeover
We pitched this campaign as summer interns at MullenLowe and got to see it brought to life after our internship.
---
Featured on Adweek and The Drum
Agency: MullenLowe
CD: Enrique Camacho
ACDs: Cody Dummer, Marcelo Maciel & Renato Barreto
Senior Creatives: Alex Chapman & Thomas Nitti
Creative Interns: Jake Christensen, Patrick Huang, Sumner Mahaffey & Alexa Spiroff
Production Company: 500 Degrees